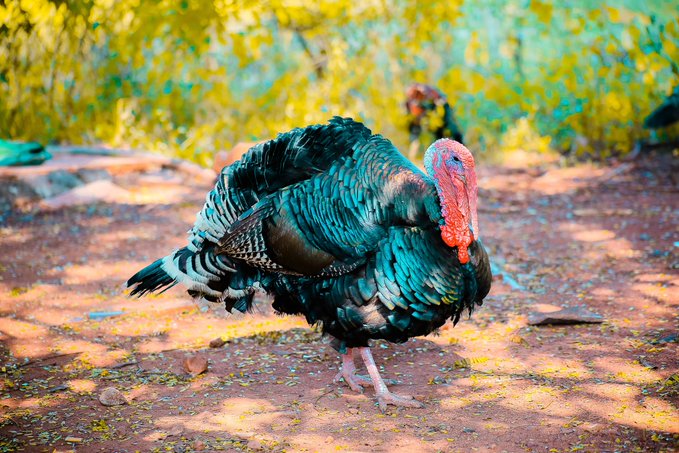 According to the IPCC, eating less meat and dairy could "free up several million square kilometers of land, and reduce global CO2 emissions by up to 8 billion tons per year" by 2050. That's a huge environmental impact made by human dietary changes.
With Thanksgiving on the horizon, making plant-based choices can seem daunting. But have no fear - you don't have to miss out on traditional favorites! Here are some totally plant-based alternatives that are so delicious, you won't think twice about animal products.
Turkey
The elephant - or should we say fowl? - in the room is, of course, the main dish. How do you do Thanksgiving without the turkey? Easy! Stuff a squash instead of a bird, like in this Stuffed Butternut Squash recipe by Well Plated. Making Thyme for My Health also has some amazing meat free options to round out your meal, like a comforting Vegan Shepherd's Pie, a reimagined classic Vegan Wellington, or a savory Mushroom Lentil Loaf. Of course, you can always dress up the classic Tofurky - we recommend this Roast Tofurkey recipe from Florida Coastal Cooking.
Stuffing
Simple, rich and packed with flavor, this Mushroom Stuffing from Vegan in the Freezer is sure to satisfy. Looking for an alternative without bread? Try the Real Food Dietitians' craveable Sweet Potato "Unstuffing" and be amazed!
Eating less meat and dairy could reduce global CO2 emissions by up to 8 billion tons per year.
Mashed Potatoes
Just plain mashed potatoes with vegan margarine instead of butter is easily animal-product free, but this mouth-watering take (with gravy!) by This Savory Vegan takes it up a notch. Cauliflower Mashed "Potatoes" from Loving It Vegan make for a good lighter option.
Sweet Potatoes
This Sweet Potato Casserole by Chocolate Covered Katie will be your new favorite. For a more savory take on the root vegetable, try Eatwell101's Garlic Parmesan Roasted Sweet Potatoes.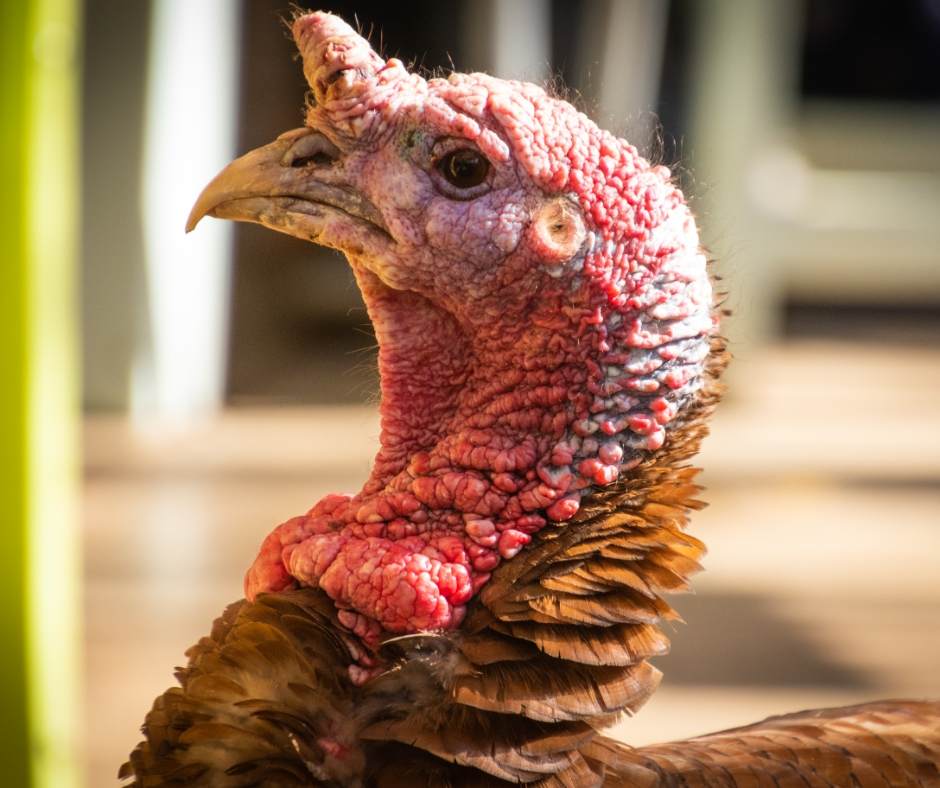 Rolls
Foodal's Roasted Garlic and Herb Dinner Rolls are as beautiful as they are tasty. They even provide a great guide for making bread knots, ensuring these dairy-free rolls are sure to impress!
Cranberries
Create the classic without a bunch of extra sugar with this Cranberry Sauce recipe from Wonky Wonderful.
Gravy
What's a Thanksgiving dinner without the gravy on top? Strength and Sunshine has you covered - this Mushroom Gravy is the perfect way to tie it all together.
Drinks
Some beverages are just distilled fall, like Apple Cider and Eggnog. These plant-based options by Recipes to Nourish and Simple Vegan Blog, respectively, are perfect for any Thanksgiving table.
Pie
This after-dinner must is just as good without dairy. Our favorite, Pumpkin Pie, gets a plant-based update in this recipe by Nora Cooks. More of a silk pie fan? Try the Mind-Blowing Vegan Chocolate Pie from Pinch of Yum.
Don't psych yourself out of a plant-based holiday.
---
These recipes are just a taste of the ocean of options for a plant-based Thanksgiving. Check out our Pinterest for more tips and ideas!