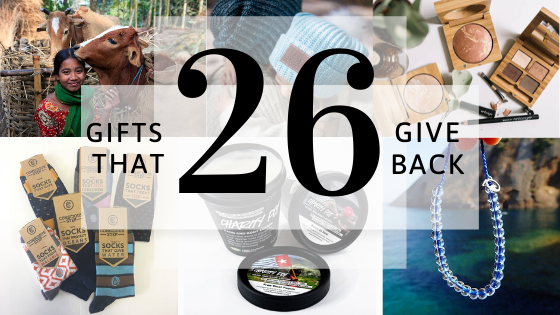 The holidays are about giving, and you probably have plenty of people on your list to shop for already. But if you'd like to have an impact beyond the person you're buying for, why not purchase a gift that gives back to other people, too? Whether it's supporting former slave trade victims, lifting people out of homelessness or cleaning up the ocean, we've got a list of gifts that will not only make a difference to your loved ones but to people all around the world.
Clothing and footwear
tentree - tentree's mission is in its name: for every one item purchased, they'll plant 10 trees, with the goal of planting 1 billion trees by 2030. Take that, carbon emissions!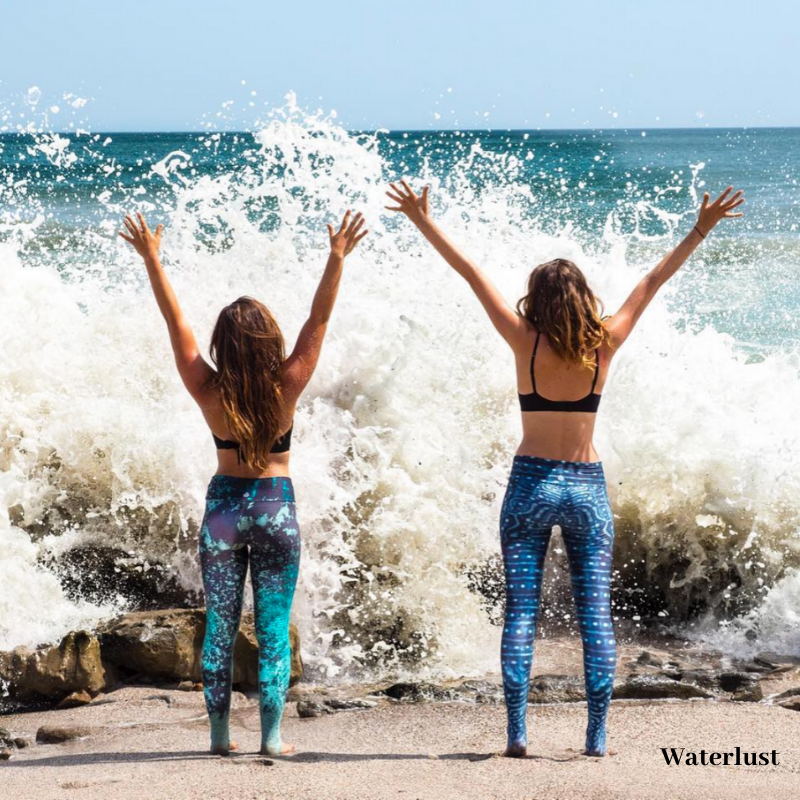 Waterlust has a small range of products available to purchase for surf bums and yogis, but 10% of profits go towards marine research to save sea creatures and their homes. Bonus - the leggings are made out of recycled plastic water bottles!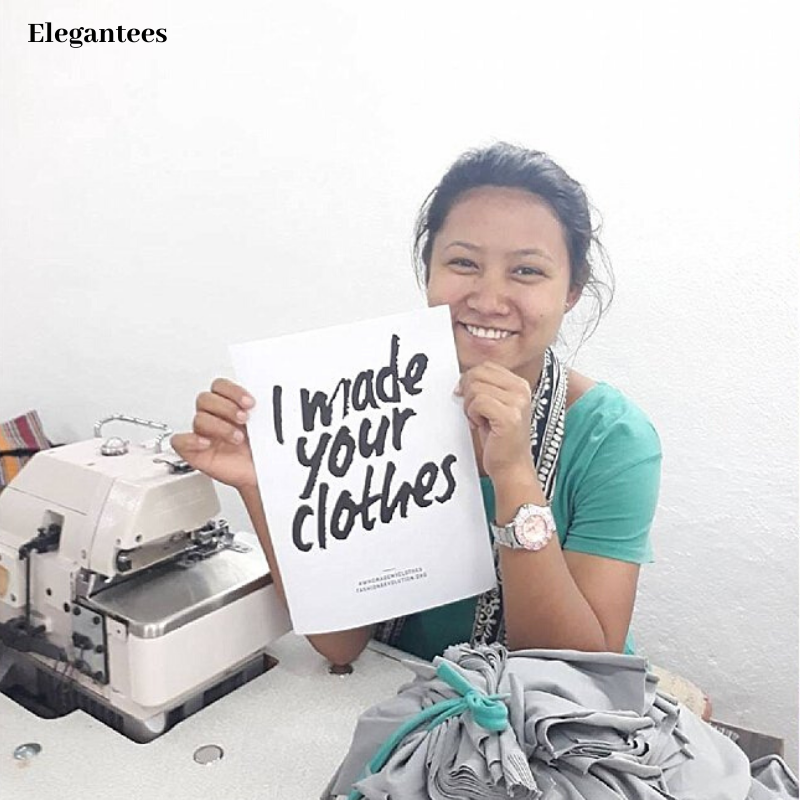 Elegantees - This brand seeks to fight human trafficking in Nepal by employing women and men to sew the products and providing them with a livable wage.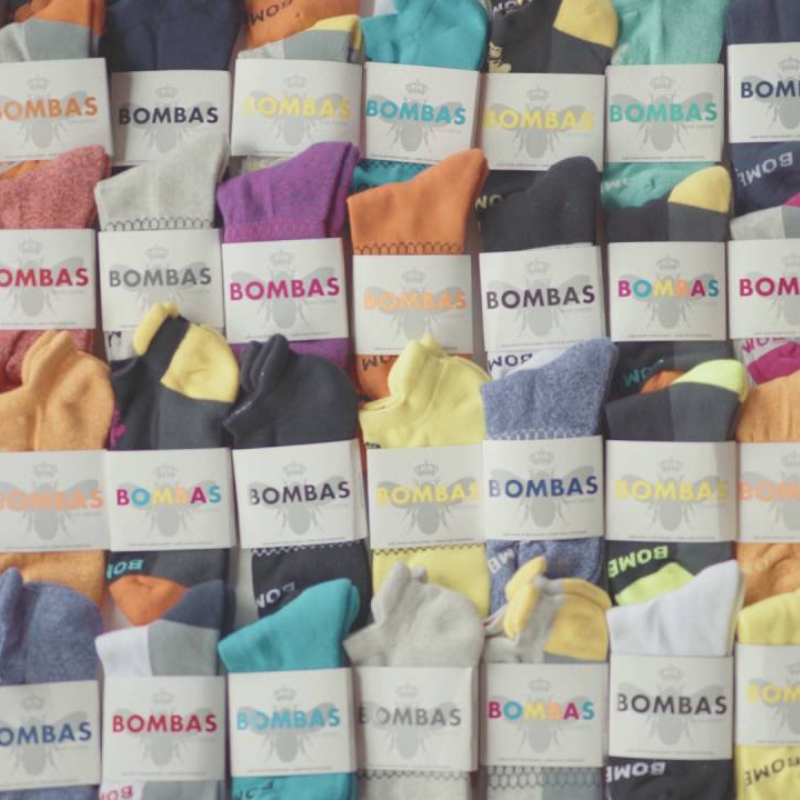 Bombas - For every pair of socks (or t-shirt) purchased, Bombas donates the same kind of product with a special design to someone in need. Almost 30 million pairs of socks or t-shirts have been donated. How's that for a 2 for 1 special?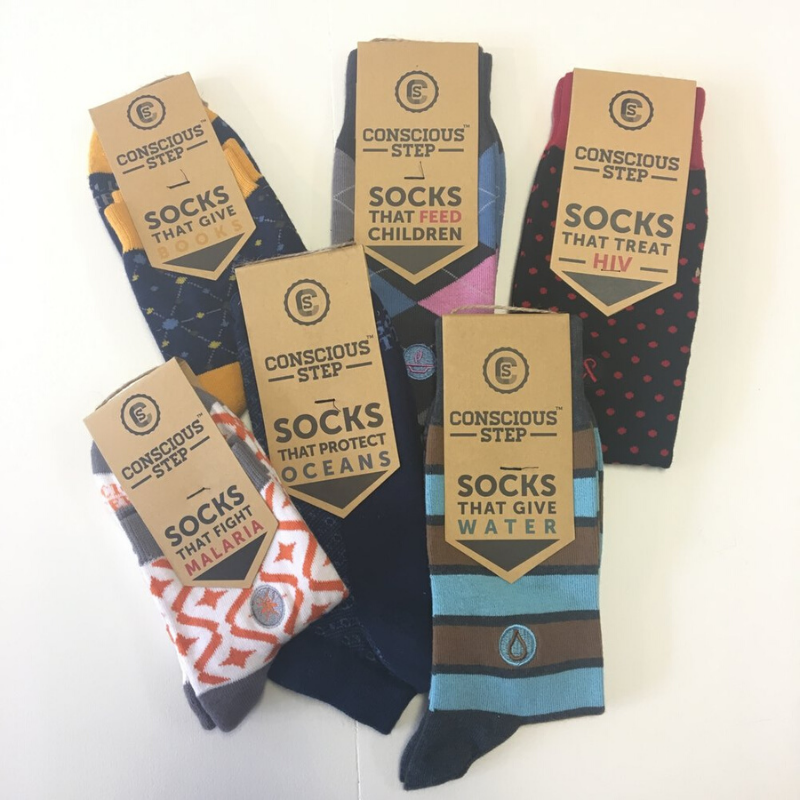 Conscious Step - You can never have enough socks, right? For every pair of socks purchased, Conscious Step makes a donation directly to a non-profit. You can pick your pair by cause, so fighting poverty, preventing breast cancer or bringing water to someone in need is as easy as adding items to your cart and checking out.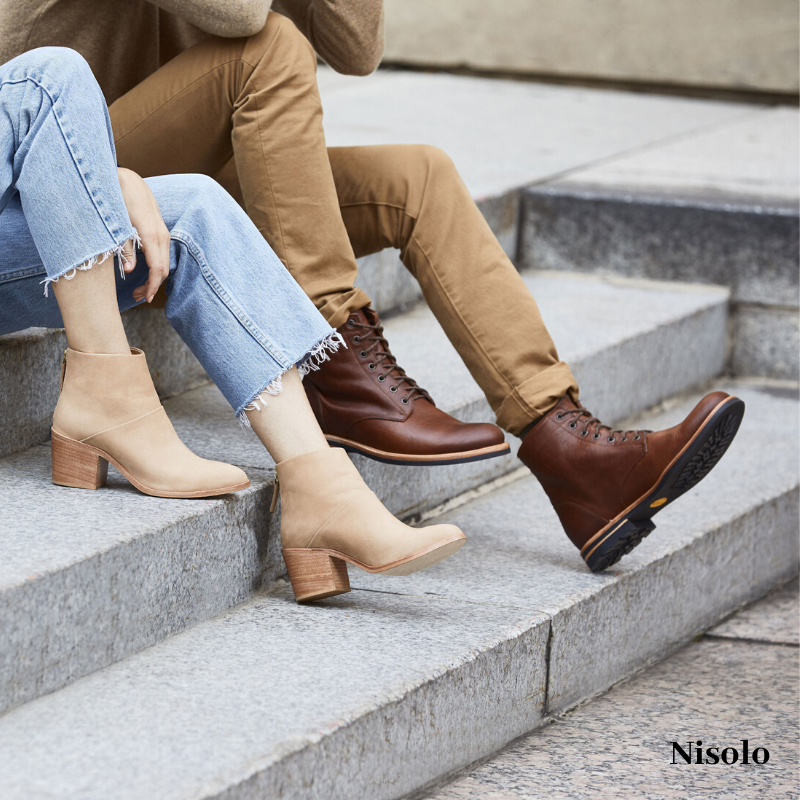 Nisolo - Now that you've got socks, you need shoes! Nisolo, which specializes in ethically made shoes, but also makes some jewelry and accessories, is doing a lot to make sure their product is not only ethically and sustainably made, but that the people making the product are paid a living wage. Check out their recently published impact report, available on their website, to see how your purchase makes a difference.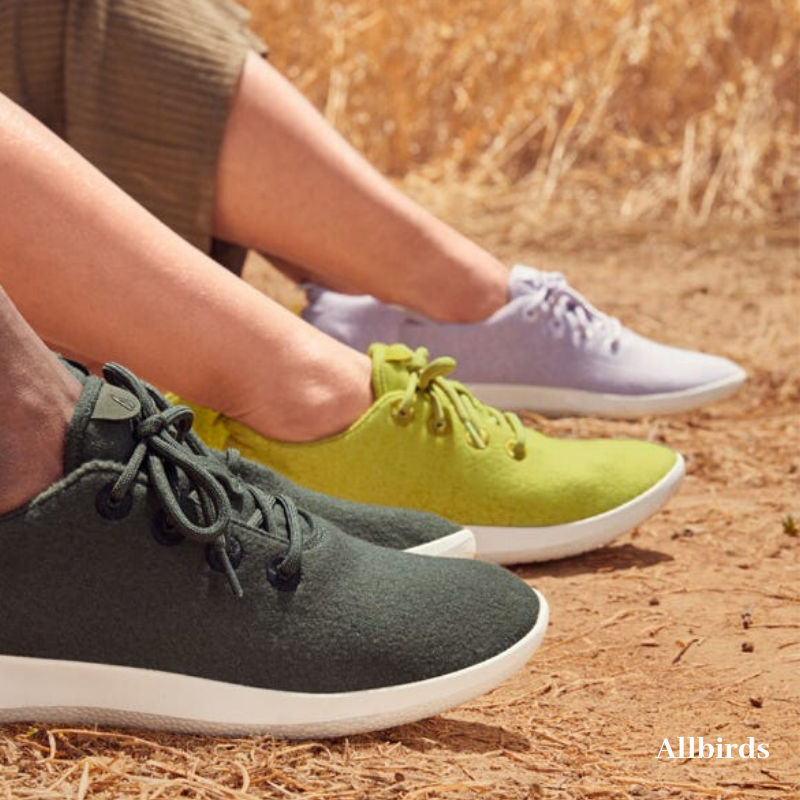 Allbirds - If you're a one-stop-shop kind of person, get your shoes AND socks from Allbirds. These shoes and socks are not just produced sustainably with natural materials - but gently used shoes also find their way to support communities around the world through a partnership with Soles4Souls.
Accessories - jewelry, beanies and more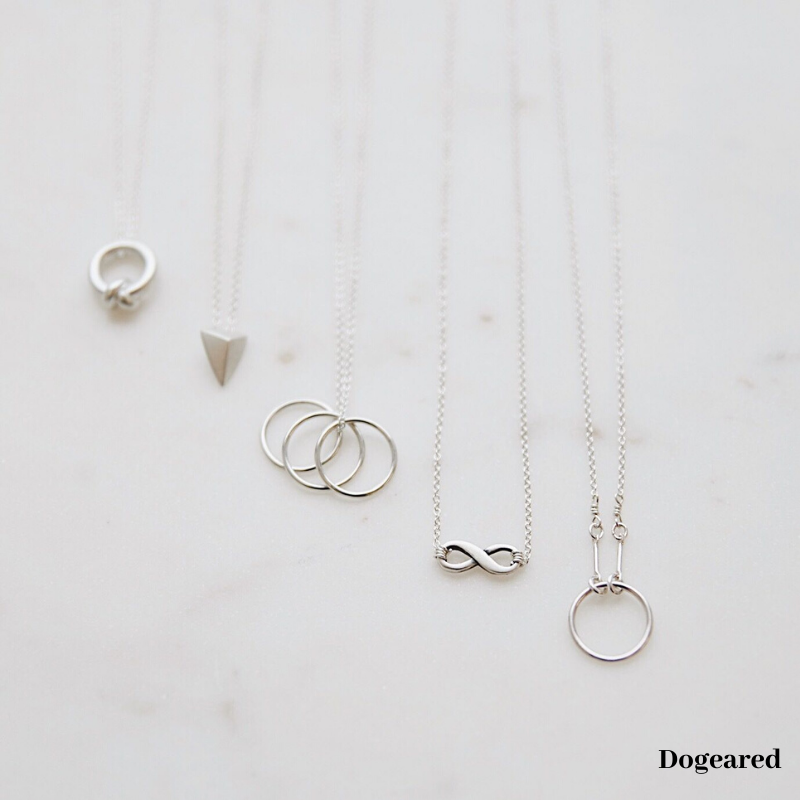 Dogeared - This jewelry company focuses on making meaningful pieces, and they partner with a variety of organizations to combat poverty, human trafficking, and other issues around the world.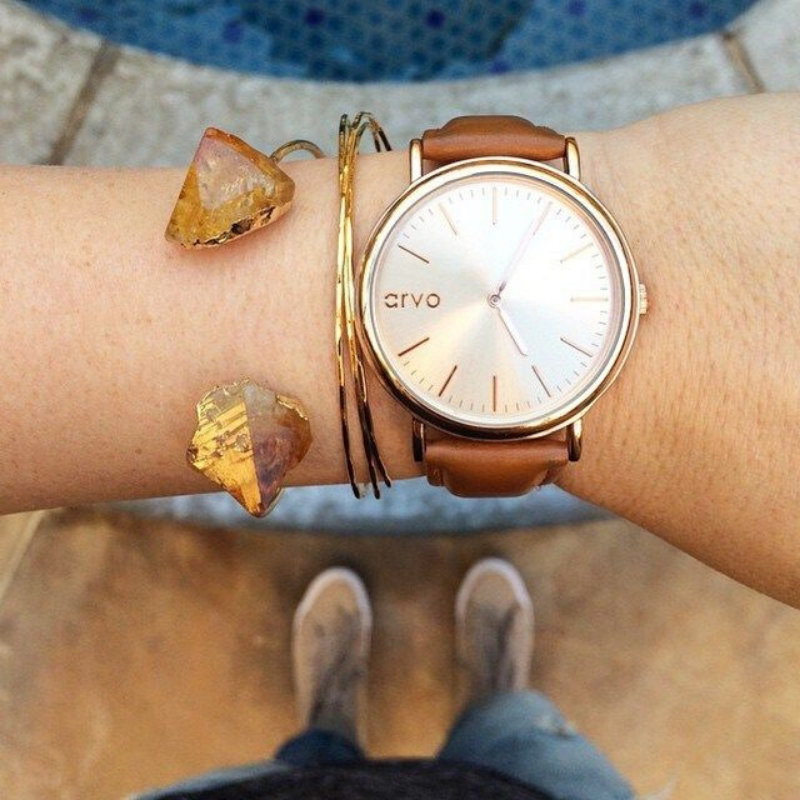 Arvo - This watch brand uses a portion of its funds to battle cancer, clothe the homeless, educate children and more.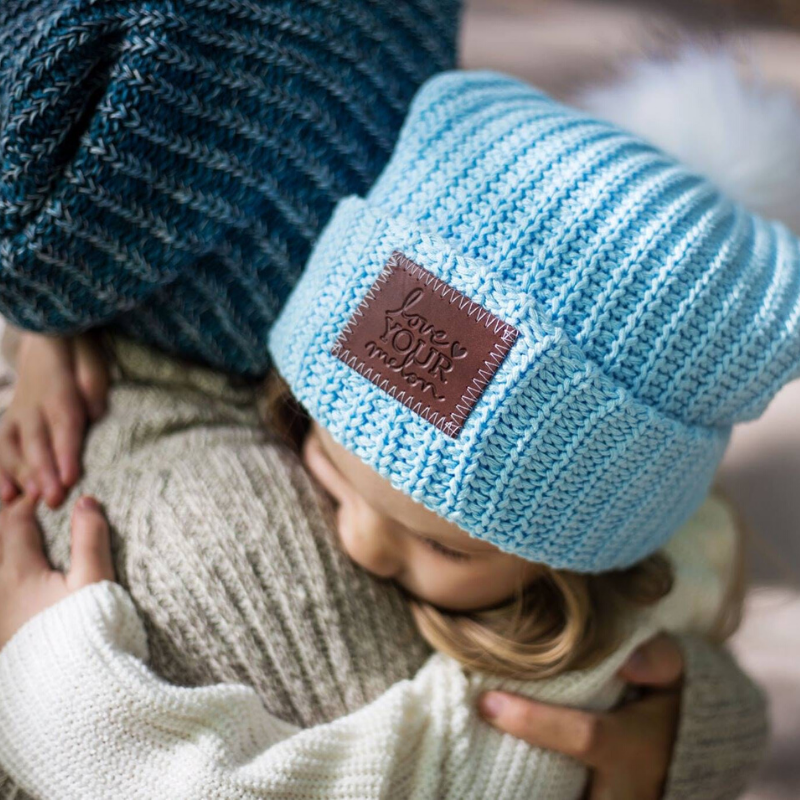 Love Your Melon - This beanie company donates 50% of its net profits to support children battling cancer and their families. To date, they've donated over $6 million and over 100,000 beanies.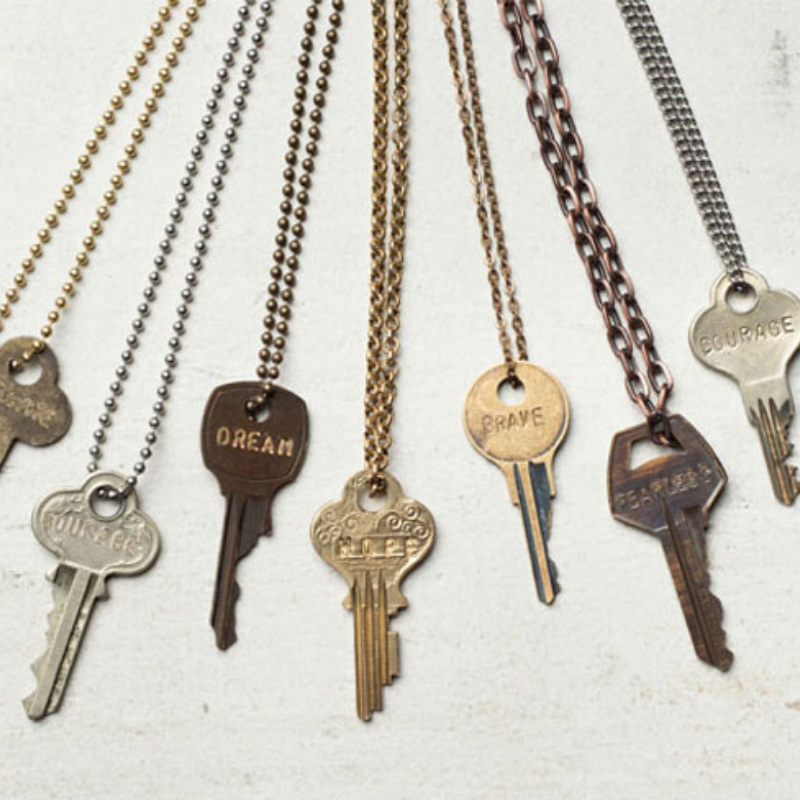 The Giving Keys - Besides creating unique jewelry, this LA-based company provides a special service: providing jobs to people to help them transition out of homelessness.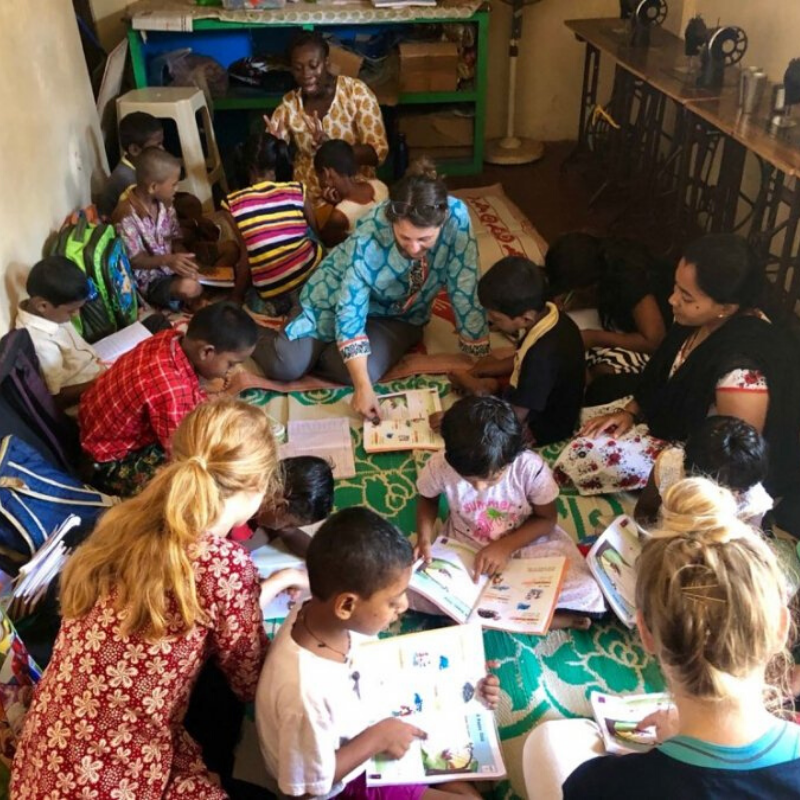 Rahab's Rope - The majority of items sold by Rahab's Rope, which includes jewelry, ornaments, blankets, bags and more, is made by women in India. Rahab's Rope provides jobs for women to provide an alternative to sex work and to fight human trafficking.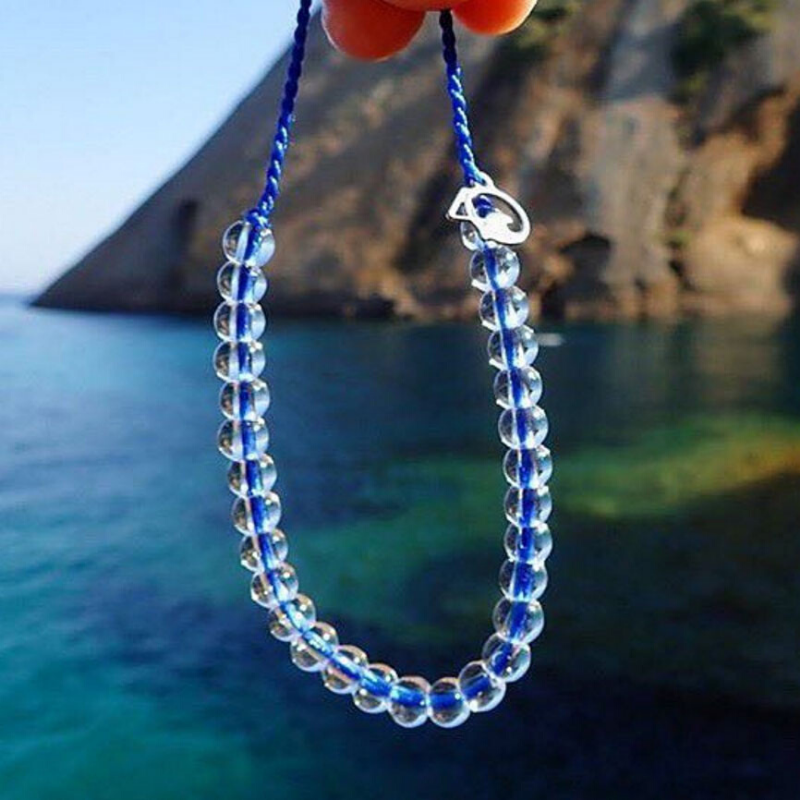 4ocean - For every 4ocean bracelet purchased, a pound of trash is removed from the ocean. That's it. That's the tweet.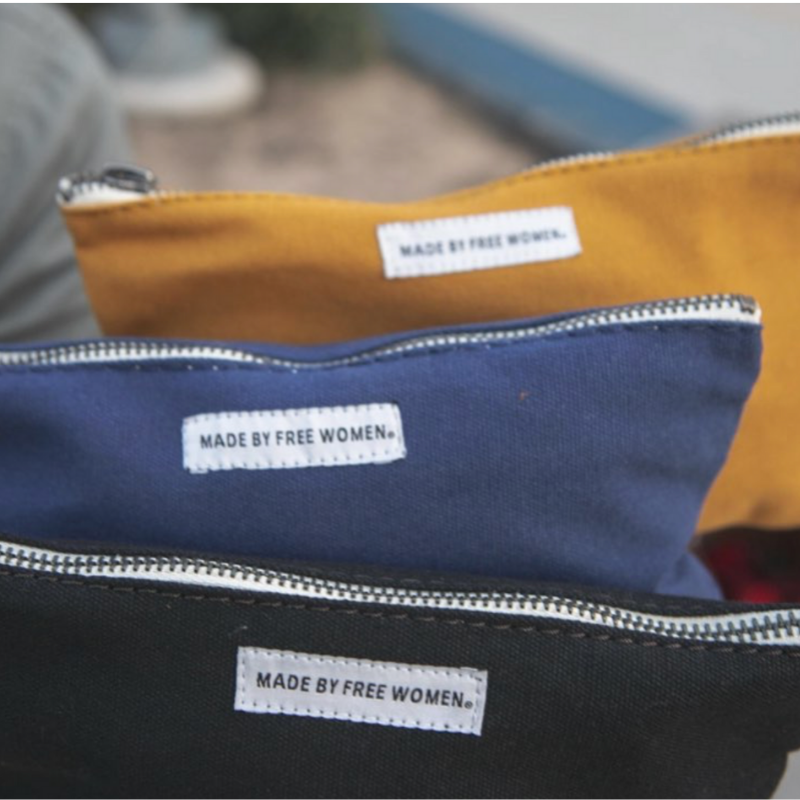 Causegear - Similar to Rahab's Rope but with handcrafted bags, Cause Gear and its sister company Made Free help lift people from poverty by providing them with work.
"Cause-metics" and skincare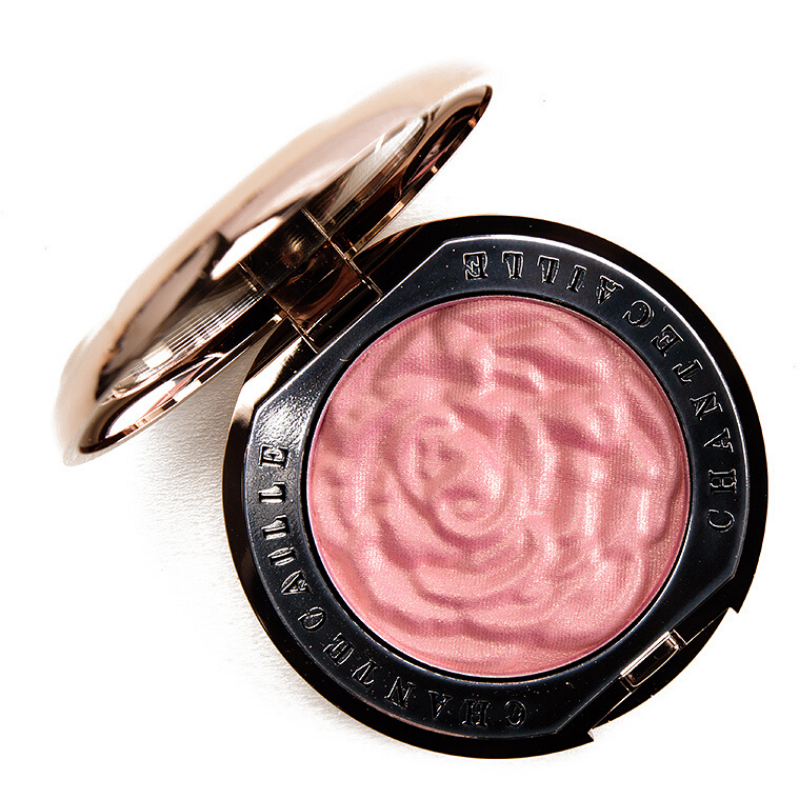 Chantecaille - Not only is this cosmetic line cruelty-free and vegan-friendly, but it's committed to the planet and the creatures on it. The line's current cause is protecting animals in Africa, specifically elephants and other endangered species. View past causes on the company's website.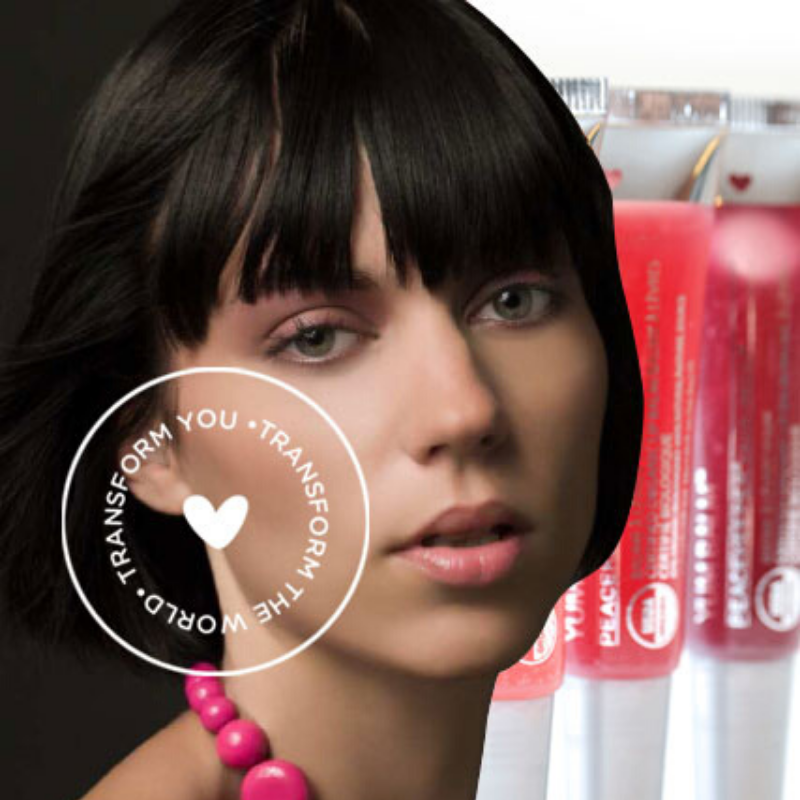 Peacekeeper - This cosmetic line focuses on human rights issues, particularly ones involving women and girls in poverty. A list of projects they have donated to is available to view on the website and you can sign up to make a monthly donation.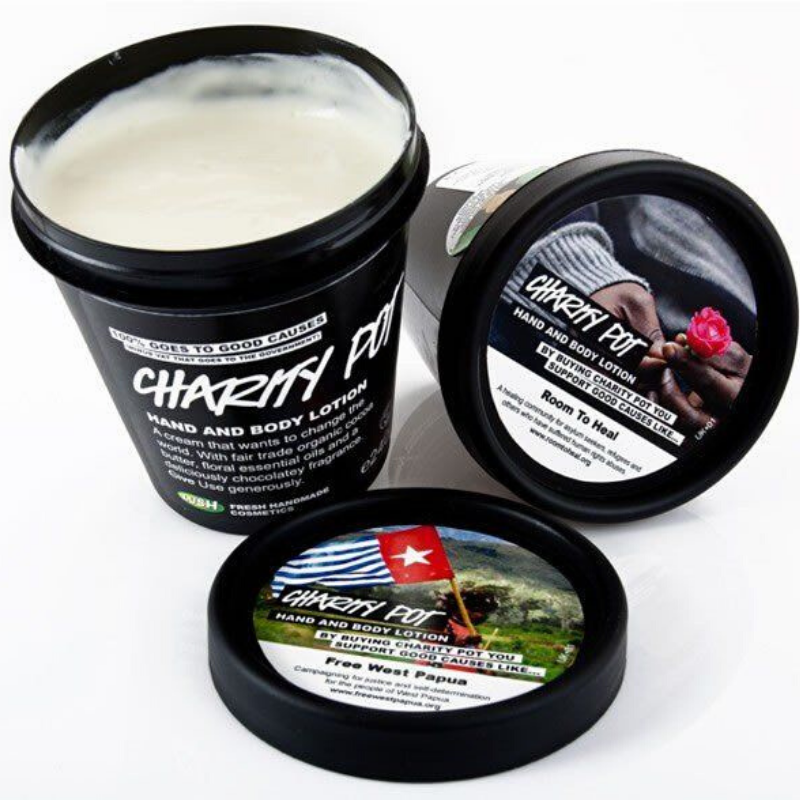 Lush - Lush beauty products are dedicated to cutting down on environmental hazards like plastic, but the company also throws its weight behind issues like trans rights, refugees and more. One of their most impactful products is their "charity pot," a body lotion product from which 100% of the profits after taxes are donated to grassroots organizations fighting for human rights, animal protection, and environmental justice.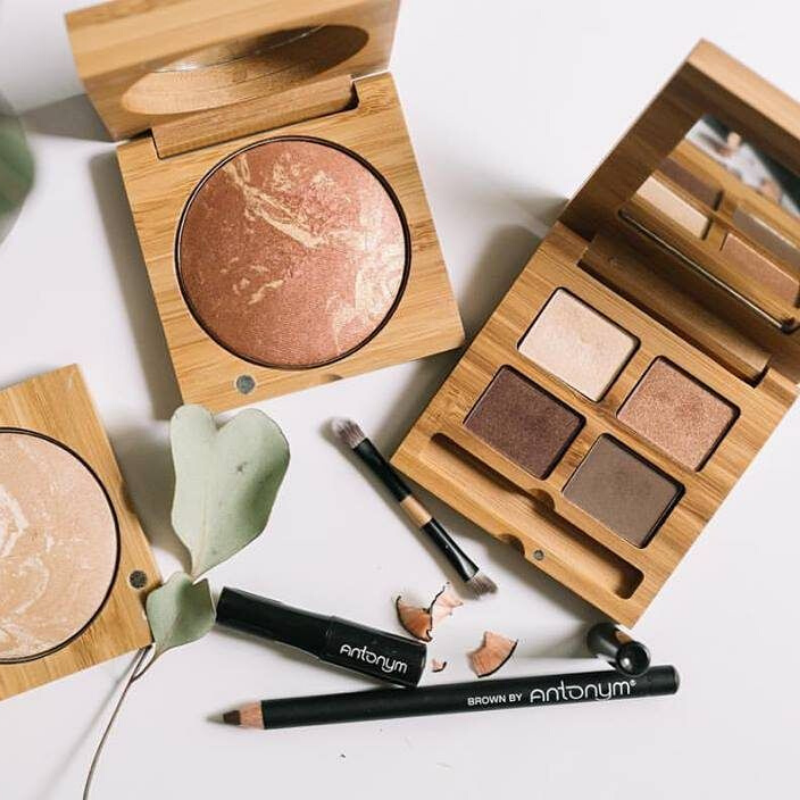 Elate - This vegan, non-toxic makeup brand donates 2% of sales to charitable causes - 1% to charities benefiting people around the world and 1% to environmental initiatives. In 2018, through their partnership with non-profit One Tree Planted, Elate Beauty planted 1.3 million trees.
Miscellaneous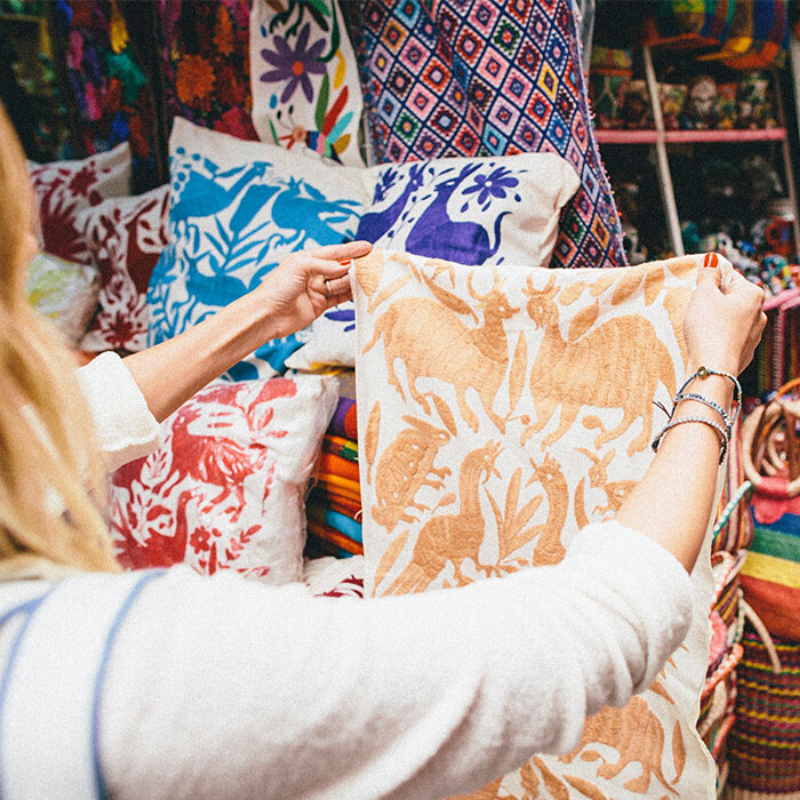 The Little Market - This nonprofit, fair-trade market sources goods from a variety of under-served communities, such as people with disabilities, domestic violence survivors and more around the world. Every purchase not only benefits the artisan who created the product, but the community they live in. Products include candles, spa and home goods, jewelry, and products for kids - so you can make your home and yourself feel good.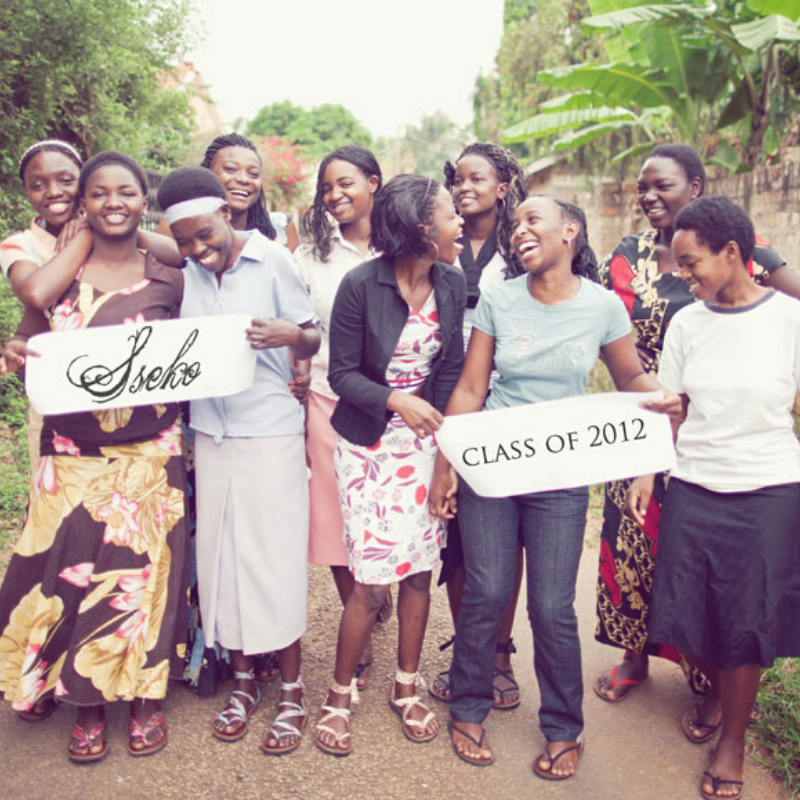 Sseko - Sseko designs first began as a way to help young women in Uganda earn and save money for higher education. This year, according to the website, Sseko will enable its 131st woman to attend university. Sseko Designs products include clothing, footwear, and a variety of accessories.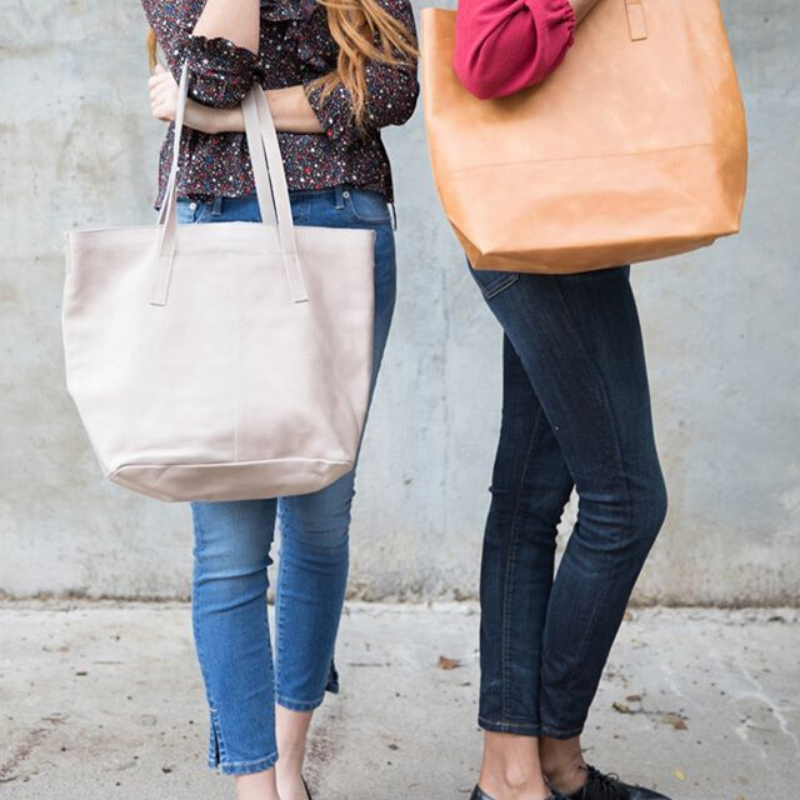 ABLE - This lifestyle brand began as a way to help Ethiopian women coming out of the sex industry support themselves. Beginning with scarves, ABLE now also produces bags, shoes, clothes and jewelry. ABLE is committed to providing its employees, 95% of whom are women, with a livable wage.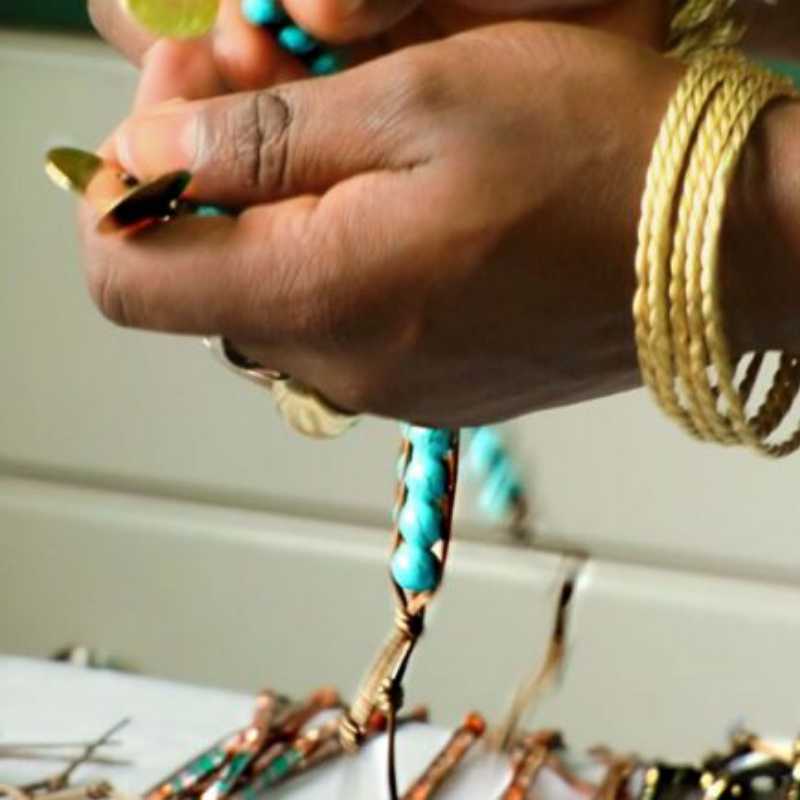 Sasa Designs - Sasa Designs, which sells jewelry, scarves, and other accessories, began as a way to employ deaf women in Kenya. According to the company website, as the brand has grown, it has sought to employ men and women artisans who otherwise wouldn't have access to safe, secure and sustainable work. You can also see a full list of the communities the brand works with on its website.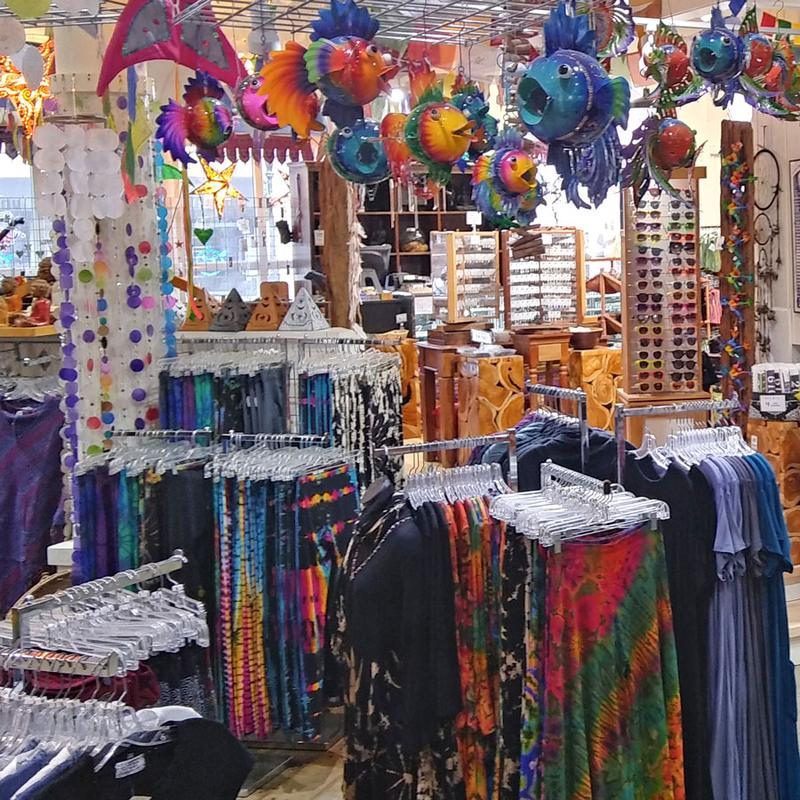 Mexicali Blues - 1% of purchases goes to support charitable organizations. According to the company website, Mexicali Blues has donated over $500,000 to charitable organizations. Besides that 1%, Mexicali Blues is also a brand that responds to crises - for example, when earthquakes devastated Nepal, 100% of revenue made from one of their products was donated to bring relief to those communities.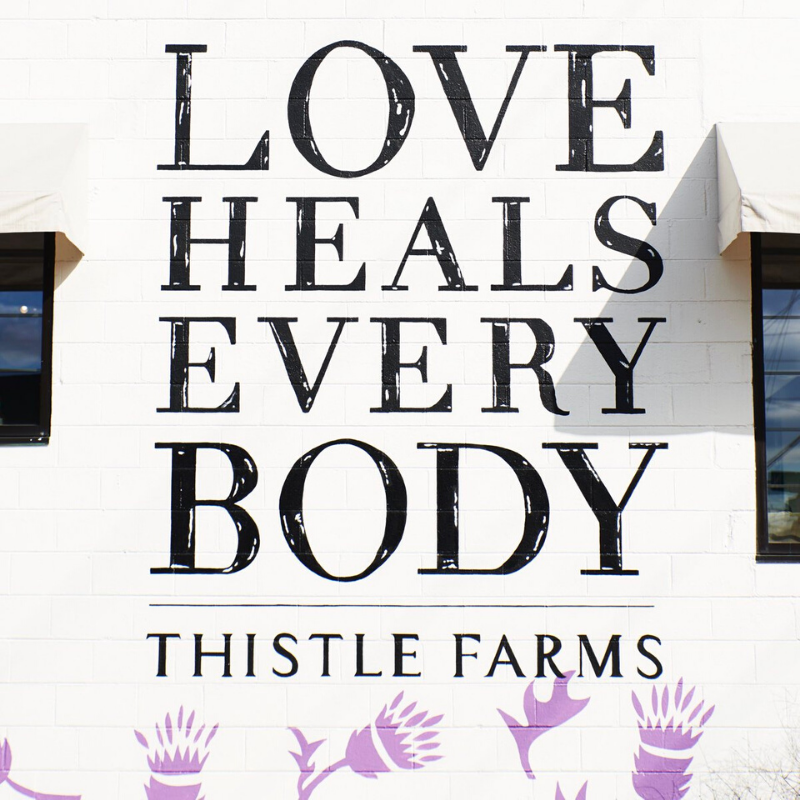 Thistle Farms - This company specializes in products that are natural for bath, body and home - but more importantly, the company specializes in helping women who are victims of prostitution, trafficking or addiction. Thistle Farms has a 2-year residential program in Tennessee to provide housing for these women while also providing them with work, and it also supports women with secure work in 20 different countries.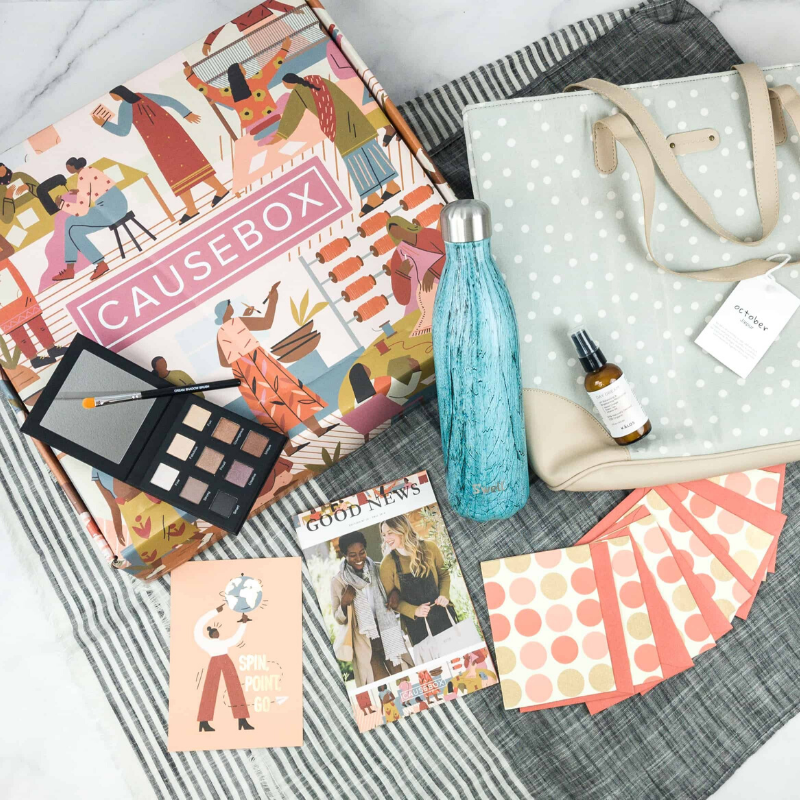 CAUSEBOX - Maybe you hate shopping, or you know someone who hates shopping, and would rather have someone else do it for you. Enter subscription boxes! Particularly, CAUSEBOX - four times a year, subscribers receive a box filled with goods from socially conscious brands. CAUSEBOX also partners with charitable organizations.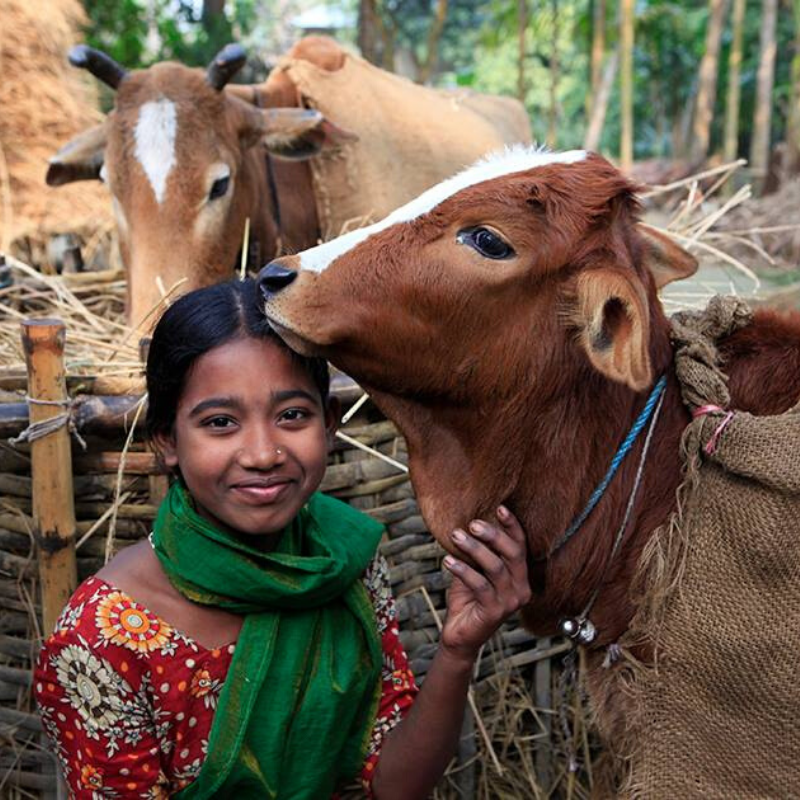 Heifer International - We all know someone who either has it all, or just doesn't want more "stuff." You can still give them a gift that gives an impact - by purchasing something like a flock of chicks, a goat, water, etc. in their name, to be given to a person, family or community in need. And don't worry - you can prove your purchase with an "honor card" the organization will send you. If stuff is okay, Heifer International does have a marketplace with things like t-shirts, mugs, stuffed animals and more!
---
Santa isn't the only one bringing hope to people around the world this Christmas. We hope you feel inspired to consider the power of your purchases to make a difference. Happy Holidays!